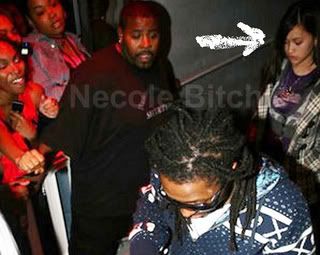 Sarah = Lil Wayne's baby's mother's name.....
Well, i was on twitter and
Necole Bitchie
said she had an idea of who it is and she has the picture.
Also Miss Info says That she spoke with someone who had "beef" with Wayne's baby mother. Lol i absolutely love the way the girl explains why she's dishing out Lil' wayne's baby's mothers information. She's more hood than Young Berg is....
Read about that on
HERE
and also
HERE
But Here's The Pictures From Missinfo ...




Honestly, no one STILL knows which pictures are real and MediaFAKEOUT posted like 874337485 pictures of random Asian people on their website, and none of them even looks the same, despite the fact that some people say all Asians look alike.