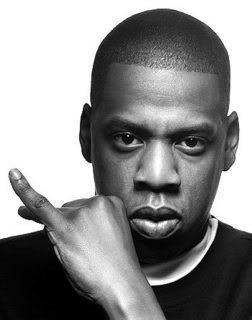 According to
MTV
and Kanye West Jay-Z has decided to not
repeat what he did on American Gangster and give us a half assed album, (that i still liked but it wasnt his best)
rush through Blueprint 3. Obviously thats what he was doing because Kanye says that once Hova saw all the ruckus surrounding swagger like us he decided he would definitely be putting out a good one this is what Kanye Had to say about it:
"I mean, it's phenomenal," West told MTV Base. "We went in and we done the whole album. He wanted to do a few more joints, so he kinda pushed it back. Now we're gonna go in and just work on some more records. So I got some more stuff to kill it with! I think [Jay pushed the album back because] 'Swagger' just did so incredible. We wanted to go up [and make sure] everything was on that level."
Well we're waiting. I think for me the two most anticipated albums so far is (suprisingly NOT 808's and heartbreak) Blueprint Three and Joe Budden's Album. OK guys make 2009 a hip hop revival year go old head and ...almost old head.