VH1 tho, smh B.E.T. they have taken your balls from you and hung them up next to paris hilton's
always missing
panties.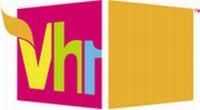 "Vh1 has crowned Public Enemy's "Fight the Power" as the best Hip Hop song—ever. The network will begin counting down the 100 best Hip Hop songs to prepare for its annual Hip Hop Honors awards show.
The Sugar Hill Gang comes in at number two with "Rappers Delight," while Dr. Dre's "Nothin But A G Thang" takes slot three.
Salt N' Pepa—who recently reunited on a Vh1 reality show—were the only female act in the top ten, rounding out the list with "Push It."
Notorious B.I.G., Jay-Z , Eminem, and Black Sheep are also included on the list.
This year's Hip Hop Honors show will honor Slick Rick, De La Soul, Cypress Hill, Naughty By Nature and Too Short.

The show airs October 6."