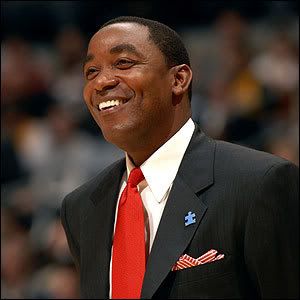 So My grandmother [aka my secret insider] called me to tell me that Isaiah Thomas former NYC KNICKS coach tried to commit suicide by overdosing on Lunesta Sleeping pills.....
Isiah....Lunesta?
He apparently consumed Lunesta sleeping pills. Thomas was treated at the hospital and then released.
Police were not categorizing the overdose as a suicide attempt.
New York Knicks officials would only say that Isiah Thomas is fine.
Thomas lives on Azalea Circle in Harrison.

SOURCE