"You sho'll is Ugly"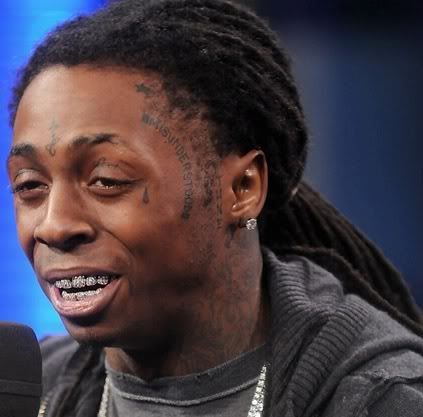 GREAT! All the world needs is another Dwayne Carter. [rolls my eyes] So Weezy F had a baby boy whom he named Dwayne Carter III like sometime wednesday. The baby was born in Cincinnati Ohio to an unknown woman. Im hearing she's a regular person, You know....not Nivea or anybody we would probably care to want to know about until she does something extreme
[controversy sells].
The martian also decided to NOT tell everyone who his baby mother is because, frankly its none of our business.
I hope he can cradle both his "drank" and his son in both hands at the same time without dropping one.