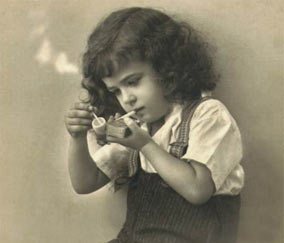 Its friday, some of you guys aint got no job, and yall aint got sh*t to do. Me and a fellow blogger/homie/a whole bunch of other stuff;
Dom
, were up one night talking about music and somehow someway we ended up on weed anthems and songs. I myself have never smoked a thing in my life so for me it was more of a natural high which I would like to believe i have.
Together the two of us compiled seperate lists of songs that we believed to be great songs to puff puff pass to. Then together we (
tried to
) edited it down; taking off as many songs as our hearts would allow us to chop of the list (Which means we had more songs than the ones on this download. Some of my favorites are of course by Bone Thugs and Harmony and Erykah Badu, however you might like some of the OutKast, and Weezy.
Dom didnt even tell me one of my songs were removed from the list (We're going to fight) so as a courtesy and because its one of my Favorite songs i would just like to recommend that if you dont have
The Nerds & Snoop Dogg's Blow Your Mind
....GET IT!
Well I Now present to you Blow Ya Mind:
DOWNLOAD: Blow Ya Mind - A Dom & SW Collaboration
Ben Harper - Burn One Down
Blackalicious - Make You Feel That Way
Blu - Mars Remix
Blu & Exile - So(Ul) Amazin' (Steel Blazin)
Bob Marley & The Wailers - Natural Mystic
Bob Marley & The Wailers - Three Little Birds
Bone Thugs-N-Harmony - Buddah Lovers
Bootsy Collins - I'd Rather Be With You
Cam'ron - Purple Haze
Collie Buddz - Come Around
Common - Forever Begins
Curtis Mayfield - Pusherman
Cypress Hill - Hits From The Bong (Live)
DJ Shadow - Midnight In A Perfect World
Erykah Badu - Didn't Cha Know
Erykah Badu - On & On
The Fugees - Fu-Gee-La
Gang Starr ft. Inspectah Deck - Above The Clouds
Geto Boys - Mind Playing Tricks On Me
Jay-Z - Feelin' It
Krayzie Bone - Smokin' Budda
Lil' Wayne - I Feel Like Dying
Lil' Wayne - Pussy, Money, Weed
Lloyd Banks - I Get High
Ludacris - Slap
Luniz - I Got 5 On It
Mack 10 - Take A Hit
Method Man & Redman - How High (Remix)
Nas - Smokin'
Notorious B.I.G. - I Got A Story To Tell
OutKast - Aquemini
OutKast - Elevators (Me & You)
Pete Rock & CL Smooth - They Reminisce Over You (T.R.O.Y.)
Peter Tosh - Legalize It
Pink Floyd - Comfortably Numb
Redman - Da Bump
Rimsky-Korsakov - Flight of the Bumblebee
Styles P - Blow Ya Mind ft. Swizz Beatz
The Roots - Sacrifice
***P.S. I, In no way, shape, or form encourage anyone nor do i condone the consumption of any illegal substances. So when you get locked up, caught by your mother, or receive an ass whooping for smoking marijuana, DO NOT say you had that idea from ME or DOM. This has been a Public Service Announcement.